Local wine grape growers and wine makers are proud of the attention Umpqua Valley wineries have been receiving recently. Wine Enthusiast Magazine named Southern Oregon one of the "10 Best Wine Travel Destinations of 2016" and local wineries won 28 medals in the 2016 San Francisco Chronicle Wine Competition.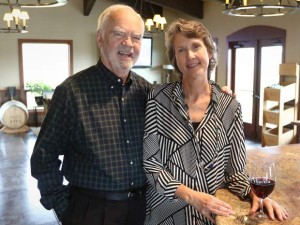 Central Douglas County has over 30 wineries and there are designated wine tour routes.
"This is the first time Southern Oregon has gotten attention in a big nature," said Earl Jones of Abacela Winery near Winston. "It's colossal in terms of what we've seen in the past."
With a total of 7,162 entries, this year's San Francisco competition featured the largest number of American wines in the country.
"The fact that our local wineries did so well shows how our wines stack up compared to any other place, and I think that's very significant," said Terry Brandborg, the Umpqua Valley Wine Growers Association board president. "We've seen a lot of growth in Umpqua."
"I think the Umpqua Valley is very attractive to new investment in the industry. We have an awful lot to offer." Terry Brandborg Umpqua Valley Wine Growers Association board president.
He said he hopes the recognition will help wine consumers pay attention to the world class quality of wines from the area.
Brandborg began producing wine in California in 1986 and then moved to Elkton in 2002 to open Brandborg Vineyard and Winery.
He pointed to three significant wine related events in the Umpqua Valley. First, Reustle Prayer Rock Vineyards near Umpqua was named Small Winery of the Year in 2010 in the Riverside International Wine Competition, then Wine Press Northwest named Abacela near Winston the Oregon Winery of the Year in 2013 and tabbed Brandborg Vineyard and Winery for the honor in 2015.
"Hopefully that's going to bring more interest to the area, both in wine tourism and from investors who are looking for new places to explore," Brandborg said of the awards. "I think the Umpqua Valley is very attractive to new investment in the industry. We have an awful lot to offer."
According to an Oregon Wine Board survey, the winery-related economic impact on Douglas County last year was $44 million. That included the money spent by wine tourists and the amount wineries generated. VisitRoseburg.com showed more than 16,000 views for the wine page and Brandborg said 4,000 people visited the tasting room at his winery last year.
"As we recover from the recession and consumer confidence is on the increase, people are willing to spend more money on the higher priced wines," Brandborg said. "We're seeing a lot more traffic out and about, so I think it's looking very bright."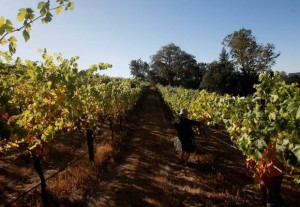 Jones, who owns Abacela with his wife Hilda, was excited about Southern Oregon being rated as a top wine destination in the world and mentioning Abacela and Delfino Vineyards of Roseburg.
Jones has been credited for bringing Tempranillo, Albariño and other grape varieties to the Pacific Northwest. Tempranillo was growing in California and was used for jug wine, but Jones wanted to find a way to turn it into the fine wine it is today.
"I studied the Tempranillo grape in Spain, the mother country, and studied what it needed to produce fine wine."
He said he discovered the Umpqua Valley's climate was just what it needed, as Southern Oregon sits between the 44th and 42nd parallels, the same as northern Spain.
Jones was a professor at Emory University School of Medicine but left to come to Oregon to plant the first Tempranillo of the Pacific Northwest in 1995. He named the winery Abacela, which derives from the Spanish word meaning "to plant a grape vine." Since then, Tempranillo has spread all over the U.S.
"I'm proud to be the granddad of all that," Jones said.
Abacela's 1998 Tempranillo became the first American wine to compete in a world competition, winning a double gold, first-place medal in the 2001 San Francisco International Wine Competition.
Abacela has been recognized several times since then. Most recently, the Oregon Wine Board awarded the Jones's the Lifetime Achievement Award and Wine Enthusiast Magazine nominated their winery for American Winery of the Year in 2015.
For the past 15 years, Terri and Jim Delfino have owned Delfino Vineyards, which includes a five-star rated bed and breakfast.
"We feel like it's a tourist destination in and of itself," said Terri Delfino, a co-chair of Umpqua Valley Wine Growers Association. "And we're close to other wineries in the area. You can take off for the day and we freshen it up for you. When you come home, you can just relax and go out again the next day to Crater Lake or the coast, we're really in a good location for tourists to come and visit."
Wine Enthusiast has given Deflino high marks on several of its wines over the past few years.
"To see the recognition that we're getting now is really exciting for us," Delfino said. "We want people to come here and we want people to go to all of our wineries. We want people to taste all of our Umpqua Valley wines because they're really unique."
Reporter Emily Hoard can be reached at 541-957-4217 or ehoard@nrtoday.com. Or follow her on Twitter @hoard_emily.